Saughtonhall
United Reformed Church


On going: Sunday, worship resumed at Saughtonhall. Service now starts at 11.30am
NOTE: From Sunday 7th November the service will start at 12noon.
Teas and coffees will be served after the service. Please do stay for this time of fellowship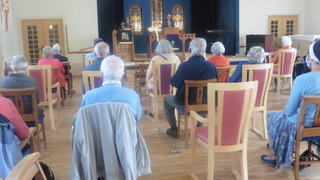 Given the response to our Facebook Live services we are, like many other congregations, operating a 'hybrid' model of church. This means that the service from the Church will continue to be broadcast using Facebook. Not only will this mean those joining us from further afield can continue worshipping with us, but it also means that our members and friends living locally have the choice to come to Church in person or online. Both ways of accessing the service are equally valid and therefore no one should feel pressure that they need to attend in person through a sense of duty just because it is possible.
It is really important to stress that although we have taken the decision to open the building, the service still has to adhere to Government restrictions to minimise risks. Unlike many other congregations we are not operating a booking system. It should be appreciated that the number of people we can accommodate in the building is still limited. There will be a requirement to have your contact details held for track and trace purposes, hand sanitising will be essential, face masks will need to be worn at all times (unless exempt), everyone will have to remain 1metre apart (with the exception of household groups) and it may not be possible to sit in your usual seat. We can now sing, albeit wearing our masks! Unfortunately there is still no opportunity for fellowship before or after the service. The service will also be limited to approximately 45 minutes and we are also still keeping the worship space ventilated. In terms of getting to and from Church, the guidelines on car sharing should be adhered to. At the moment it appears these requirements for worship and car sharing apply across all levels of the Government's strategic framework as we emerge into a new normal.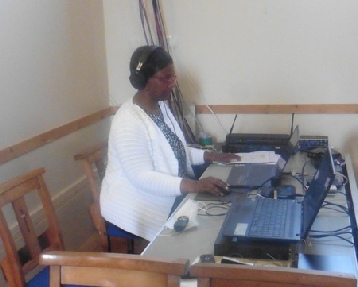 Neza's first live Broadcast of the Sunday service
Tech desk and installation 'in progress'…
New chairs and 1m spacing!